16sep9:00 AM12:00 PMiBIO National Cancer Institute SBIR Grant Funding Workshop
Event Details

Meet with NCI SBIR program director Deepa Narayanan and Liz Powell founder of G2G consulting at the SBIR/STTR Workshop hosted by Sterling Bay! This program will cover topics including SBIR/STTR funding opportunities, commercialization resources, tips for building a strong funding application, and review the NIH and CDC pre-solicitation to FY 2020 SBIR contract proposals. Following the presentation Deepa Narayanan and Liz Powell will hold 1on1 meetings with interested attendees.

More about the NCI 2020 SBIR Contract Proposals:

NIH and CDC pre-solicitation is anticipated to have a closing date of October 23, 2019 for receipt of proposals. Click here to see the solicitation. The following research topics are anticipated to be included in SBIR contract solicitation
Manufacturing Innovation for the Production of Cell-Based Cancer Immunotherapies.
Development of Senolytic Agents for Cancer Treatment.
Combinatory Treatment Utilizing Radiation to Locally Activate Systemically Delivered Therapeutics.
Sensing Tools to Measure Biological Response to Radiotherapy.
Quantitative Biomimetic Phantoms for Cancer Imaging.
Artificial Intelligence-Aided Imaging for Cancer Prevention, Diagnosis, and Monitoring.
Spatial Sequencing Technologies with Single Cell Resolution for Cancer Research.
Subcellular Microscopy and -Omics in Cancer Cell Biology.
Intra-Tumor Sensing Technologies for Tumor Pharmacotyping.
Software for Patient Navigation Through the Cancer Care Continuum.
Cloud-Based Software for the Cancer Research Data Commons.
Tools and Technologies for Visualizing Multi-Scale Data.
Software for Automated Analysis of Images for Improved Cancer Health.
Cancer Clinical Trials Recruitment and Retention Tools for Participant Engagement.
De-Identification Software Tools for Cancer Imaging Research.
Software Enabling Data Integration from Wearable Sensors for Cancer Patients.
Time

(Monday) 9:00 AM - 12:00 PM Central
Location

Sterling Bay

1330 W Fulton Market
Organizer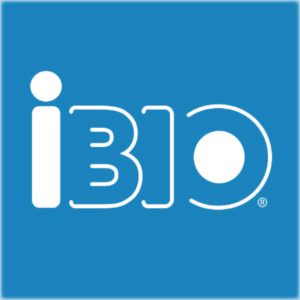 iBIO312-422-1111 400 N Aberdeen St. Suite 900