The 2019 iCON Awards will be held on September 26th at the Chicago Botanic Garden. With busy schedules and a calendar of other programs to attend, here at the top 5 reasons you shouldn't miss the 2019 iCON Awards.
1) 2019 iCON Honorees
The iCON awards recognize the accomplishments of outstanding Illinois life sciences community members in the entrepreneurial, research and education fields. The iCON Awards reception is a great opportunity to celebrate our community through our award winners accomplishments.
This year we will be honoring: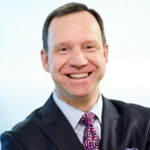 iCON Entrepreneurial Award – Paul Edick, Chairman and CEO,  Xeris Pharmaceuticals
Mr. Edick is Chairman and Chief Executive Office of Xeris Pharmaceuticals, a public specialty pharmaceutical company leveraging novel formulation technology platforms to develop and commercialize ready-to-use, liquid-stable injectables. Prior to Xeris, Mr. Edick was the Chief Executive Officer of Durata Therapeutics which was acquired by Actavis plc, now Allergan plc. Prior to Durata, Mr. Edick was Chief Executive Officer of a number of pharmaceutical companies including Ganic Pharmaceuticals and MedPointe Healthcare, Inc.
iCON Innovator Award –  Dr. Martin D. Burke, Department of Chemistry, University of Illinois Urbana-Champaign and Associate Dean for Research, Carle Illinois College of Medicine
Dr. Burke is a Professor in the Department of Chemistry at UIUC and Associate Dean for Research at the Carle Illinois College of Medicine. Marty's group has pioneered the field of molecular prosthetics and the development of an automated Lego-like platform for democratizing small molecule synthesis. Marty is also a Founder of four biotechnology companies: REVOLUTION Medicines, Ambys Medicines, Sfunga Therapeutics, and cystetic Medicines.
iCON Knowledge Builder Award – Rebecca Voight, Cooke Magnet Elementary School, Waukegan, IL
Rebecca Voight is a teacher at the Andrew Magnet Elementary School in Waukegan Illinois where Ms Voight is a member of the Instructional Leadership Team and has led the school's engagement with the STEMgirls Camp for the past three years. Rebecca Voight has a Masters of Education in Curriculum from Lesly University in Cambridge Massachusetts and a B.A. in Elementary Education from Northern Illinois University.
2) Support the STEMgirls and StellarGirls Programs
The iCON Awards also provides essential funding that supports iBIO's StellarGirls after school programs and STEMgirls summer camps for girls grades 3-8 in underserved Illinois communities. iBIO's STEM programs are focused on diversifying the STEM pipeline and target girls at a critical time in the development of their interest in STEM and STEM Careers. To date over 2,700 girls have participated in our programming, our earliest program participants have now graduated high school and are continuing their STEM exploration in college.
At $500/ camper, the cost of the STEMgirls Camp is subsidized by our amazing annual sponsors, Astellas, Abbott, Horizon Therapeutics, and by the proceeds of the iCON Awards. Because of the support of these organizations and the community members we are able to offer camp registration in underserved communities for only $35. But we need your help to continue to support this program so we can expand into new communities. Funds raised at the iCON awards supports the mission of the iBIO Institute, a 501(c)3 Public Charity.
3) Networking
The iCON Awards is iBIO's premier networking event, the evening brings together some of Illinois' top life sciences professionals and innovators from  Abbvie, Astellas, Aptinyx, AveXis, Exicure, Horizon Therapetuics, Lundbeck and Xeris.
The iCON Reception is designed to optimize community networking by replacing banquet style seating and sponsored tables for food stations and open lounge and community seating.
Don't miss this opportunity to meet with community leaders.
4) The Chicago Botanic Garden
For the second year, the iCON Awards reception will be held in the beautiful Chicago Botanic Garden. The Chicago Botanic Garden opened more than 40 years ago as a beautiful place to visit, and it has matured into one of the world's great living museums and conservation science centers. Every year, more than one million people visit the Garden's 27 gardens and four natural areas, uniquely situated on 385 acres on and around nine islands, with six miles of lake shoreline.
iCON Award attendees will have private access to the Chicago Botanic Gardens.
5) Raffle Prizes
The iCON Awards will have some amazing raffle prizes donated by iBIO Board members and by leading institutions in Chicagoland to support the programming of our StellarGirls and STEMgirls Camps.
Chicago Bull Package: 4 Seats in Section 101, Row 6, Parking Lot Pass, Signed Phil Jackson Sweater.

Chicago Blackhawks Package: 2 Seats on the glass in Section 111, Row 1. Parking Pass, and access to the Ketel One Club

Fred Astaire Dance Classes: 5 Private Lessons, 1 Group Lesson and a Friday Night Dance Party

And many more….
iCON attendees will have the opportunity to win these and other great raffle items.
We promise a wonderful and memorable evening at the beautiful Chicago Botanic Garden featuring networking receptions, cocktail hour, multiple dinner stations, award ceremony and raffle items. We look forward to seeing you on September 26th.