Tutela Pharmaceuticals Inc. has executed an Exclusive License Agreement with Astellas Pharma Inc. for worldwide rights to FK1706, an FKBP (FK506 binding protein) ligand, for the treatment, prevention, or palliation of any human diseases or disorders. This license will allow Tutela to expedite the development of FK1706 for treatment of coronavirus infections in combination with virus-targeted antivirals. Astellas had previously studied the use of FK1706 in clinical trials for the potential treatment of neuropathy.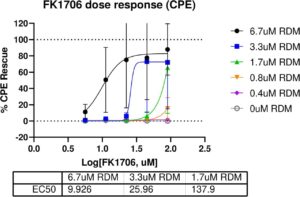 "Tutela, a nonprofit 501(c)(3) pharmaceutical company, is excited to license the world wide rights to FK1706, an orally bioavailable, small molecule FKBP ligand which has already completed Phase 2 clinical trials for neuropathy indications," said William Fitzsimmons, Founder, Tutela Pharmaceuticals, "This license and the associated nonclinical and clinical data will allow Tutela to expedite development for SARS-CoV-2 based on the synergy in-vitro with remdesivir. We are now seeking partners for development and commercialization."
About Tutela Pharmaceuticals Inc.
Tutela Pharmaceuticals Inc. is a new nonprofit 501(c)(3) organization targeting the provision of single-source marketed pharmaceuticals that are subject to discontinuation or divestiture by their manufacturers. Our mission is to ensure continued and affordable access of single-source medications to patients.