We are excited to announce a new member benefit that we believe will significantly enhance the research capabilities of our members. We have partnered with the Nikon BioImaging Lab (NBIL) to offer discounted contract imaging and analysis services to startups and life science companies in need of advanced microscopy data.
The NBIL provides an array of cutting-edge microscopy instrumentation and software, as well as the services of expert biologists and microscopists. Their capabilities range from access to industry-leading microscope systems and software solutions for imaging of wide ranges of specimens- from single cells to complex microphysiological systems- to streamlined, automated, and AI-supported high-content imaging and analysis using Nikon's NIS Elements software.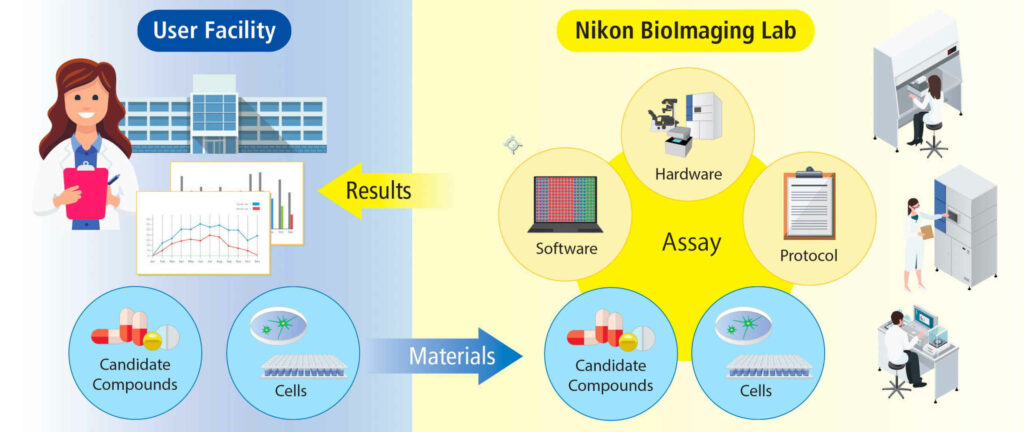 Their team of biologists and microscopy imaging professionals can also provide quality cell culture, sample preparation, data acquisition, and data analysis services. All work is charged on a simple per hour basis, ensuring accessibility for all types of customers in biotech, pharma, and larger research communities.
IBIO Members will receive exclusive discounts on full-service imaging, consumable supplies, lab-assisted equipment use, and lab occupancy fees. This is not all. For a limited time, Nikon is offering a free consultation and up to four hours of microscope-based imaging.
We are confident that the discounted NBIL services will be a valuable asset to our members. If you are interested in learning more about the services available, please visit the new Nikon BioImaging Lab website page for more information.please visit the new Nikon BioImaging Lab website page for more information.