EDUCATE
Delivering industry-led STEM programs for teachers and students, thereby inspiring the next generation of innovators and helping restore America's leadership in technology education.
Education experts have found that despite the high priority that is place on STEM in schools, efforts to expand female interest in STEM are not working as well as intended. iBIO's two programs, StellarGirls and STEMGirls camps are focused on addressing this challenge by providing inclusive programs for girls grades 3-8 focused on engaging hands on activities, exposure to influential female leaders in STEM careers, and real world examples of how STEM is used.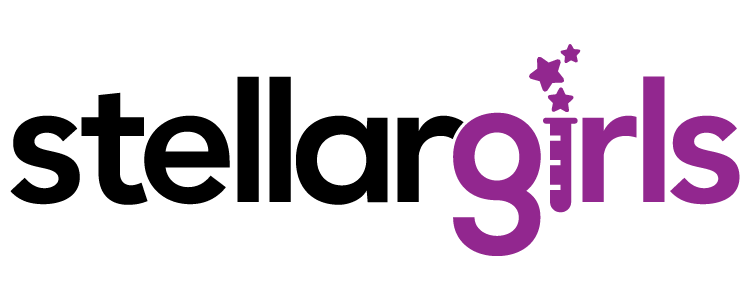 Stellar Girls inspires young women to enter into Science, Technology, Engineering and Mathematics (STEM) careers by introducing girls in Grades 3-8 to current, interesting, "Big Ideas" in STEM fields. Through weekly after-school program activities, students engage in hands-on activities, interact with STEM professionals and other volunteers and explore how STEM is used to Feed, Fuel, Heal and Save the World.

STEM Girls Camp is a 5-day STEM Summer camp for 3rd-8th grade girls.  Programming includes cool hands-on activities, sessions with STEM professionals and a field trip. Campers explore a wide range of careers related to feeding, fueling, healing and saving the world! On the last day of camp, parents are invited to join their children at camp for a picnic and barbecue to share in and celebrate their week of STEM exploration!
Our programming is focused on providing meaningful impact and connections for the girls participating in our StellarGirls program and STEMGirls Camps
Girls have participated in StellarGirls
Average StellarGirls Content Gain
StellarGirls programming is focused on low-income and under-represented communities.
Underrepresented minority

69%

69%
Low-income homes that qualify for free and reduced lunch at school

66%

66%
After being involved in the program for three years, I have seen firsthand how advantageous the program is for young women trying to further their knowledge and love of STEM. Young girls are able to sit in a classroom surrounded by other women and experiment to their hearts desire. The limitless ideas and ways to do just one activity instills that there is always more than one way to accomplish something and trying is the only way to see if it really works.
ADD STELLARGIRLS OR STEMGIRLS TO YOUR SCHOOL
We work closely with schools and community organizations to successfully implement StellarGirls after school programs and our STEMGirls Summer camps. Contact us to learn how to bring our programs to your district.
SUPPORT OUR PROGRAMS
Our programs would not be possible without the generous support of our sponsors.