Rare Diseases are diseases or conditions that affect fewer than 200,000 people. But their impact on public health is far-reaching. In total, rare diseases affect 30 million Americans.
Treatment options for rare diseases are limited and represent a significant unmet need for patients. 95% of the identified 6,000 rare diseases do not currently have an FDA-approved medicine. 85% to 90% of rare diseases are critical or life-threatening and disproportionately impact children (50%).
Patient & Care Giver Challenges
Across rare diseases, individuals and families have unique challenges they must manage daily. The inherent nature and complexities of rare diseases may delay an accurate diagnosis by more than seven years. Even after diagnosis, rare diseases pose many challenges in their treatment as patients and caregivers often have to manage complicated care schedules and medication regimens. There are also logistical challenges related to accessing care from specialists who are geographically dispersed from the patients. 
Challenges to Drug Development for Rare Diseases
94% of orphan drugs in clinical trials will fail. 
The development of orphan drugs is fraught with practical challenges. There may be disease-specific complexities, such as poor understanding of the natural history of the therapeutic indication due to little information about disease progression, geographical dispersion of a small number of patients, and the relative scarcity of published clinical trials to inform study execution. 
Companies Fighting Rare Diseases
We have seen remarkable progress in the fight against rare diseases over the past decade, providing treatment options to patients for the first time.
The iBIO member companies fighting rare diseases have the resources, expertise, and infrastructure to make a more meaningful impact for rare disease communities. 
Here are some of the iBIO Members focused on rare diseases and their commitment to their patient communities.
Public Policies Play an Important Role in Fostering Future Orphan Drug Innovation

Sustained R&D investment in rare disease drug development supported by the 1983 Orphan Drug Act (ODA), is now driving rapid growth in later-stage clinical activity. 
Since Congress passed ODA in 1983 , more than 800 new orphan therapies have been approved by the FDA. But millions of patients with rare diseases are still waiting for new medicines. 
In addition to the crucial incentives provided by the ODA, three policy areas are critical for supporting continued investment in biopharmaceutical discovery and development efforts, including orphan drugs: 
Strong intellectual property protections

A well-functioning, science-based regulatory system

Coverage and payment policies that support and encourage medical innovation
OF RARE DISEASES ARE GENETIC
MILLION AMERICANS HAVE A RARE DISEASE
OF GENETIC RARE DISEASES START IN CHILDHOOD
MEET THE COMPANIES FIGHTING RARE DISEASES
Horizon Therapeutics plc is a biotechnology company focused on researching, developing, and commercializing medicines that address critical needs for people impacted by rare and rheumatic diseases.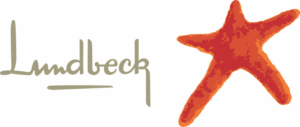 Lundbeck, a global biopharmaceutical company based in Denmark with U.S. headquarters in Deerfield, Illinois, is tirelessly dedicated to restoring brain health, so every person can be their best.  Lundbeck has a long heritage of innovation in neuroscience and is focused on delivering transformative treatments, including therapies for brain diseases for which there are few, if any, treatment options, and niche diseases affecting subpopulations of people where there is a high, unmet medical need.
Lundbeck considers itself an instigator of progress, understanding its commitment to rare diseases creates opportunity for other companies to enter the space. And that advances research and care for rare communities.
Orphazyme is a late-stage biopharmaceutical company pioneering the use of heat-shock proteins to deliver a novel treatment for people living with neurodegenerative rare diseases. The company, based in Copenhagen, Denmark, recently selected Chicago, IL to establish its US headquarters. Its lead product candidate, arimoclomol, is in clinical development for four rare diseases: Niemann-Pick disease type C, Amyotrophic Lateral Sclerosis, Inclusion Body Myositis and Gaucher disease.
Orphazyme's Izabella Tyszler, Vice President of Marketing and Field Execution talks about how 2021 is shaping up to be a pivotal year for the company, with several near-term milestones.
Working in the rare disease space, Orphazyme recognizes the power of numbers and believes its employees are stronger together in showing up for rare disease communities. The company launched a hashtag–#WHYWESHOWUP—to highlight the shared energy, vision and drive of its employees and partners in serving those in the rare disease community who have been waiting far too long for treatment innovation. 
In celebration of Rare Disease Day, Orphazyme invites you to leave a comment on your social channels with #WhyWeShowUp to raise awareness for all rare diseases today.
Ultragenyx is a biopharmaceutical company involved in the R&D of novel products for treatment of rare and ultra-rare genetic diseases such as Angelman syndrome and X-linked hypophosphatemia.
Novartis Gene Therapies is dedicated to developing and commercializing gene therapies for patients and families devastated by rare and life-threatening neurological genetic diseases.
We are headquartered in Bannockburn, IL with another location in Deerfield, IL.