CONNECT PARTNERING PROGRAM
Connecting companies to discuss partnerships, licensing opportunities and/or M&A deals.
iBIO CONNECT Partnering is a customized partnering and networking forum that brings together large pharmaceutical, biotechnology, nutrition, medical device or diagnostics companies with early-stage companies, venture funds, academic and research institutions throughout Illinois.
Leverage iBIO's resources in Illinois to highlight your company as a partner of choice, solicit interactions with high quality small therapeutics companies, and/or academic and research institutions and receive unparalleled access to novel technologies for exploration.
The partnering events include one-on-one company presentations, research  and academic institution presentation, a plenary session by the host company and a networking reception.
Illinois startup life sciences community in an unrealized opportunity for life sciences business partnership and investment.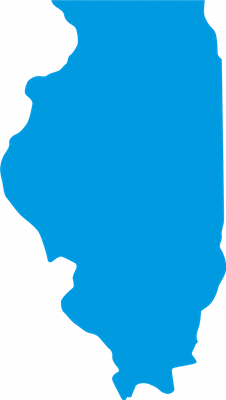 Companies created from University Research every year
We invite representatives from large pharmaceutical, biotech, medical device or diagnostic companies to visit Chicago for a day of 1:1 meetings with pre-selected companies chosen through an application process shared with iBIO's members and the life sciences community at large. 
COMPANY ANNOUNCED AS iBIO CONNECT EVENT SPONSOR 
iBIO WORKS WITH SPONSOR TO DETERMINE THERAPEUTIC RESEARCH & DEVELOPMENT AREAS
iBIO LAUNCHES DEDICATED WEBPAGE & ISSUES REQUEST FOR MEETING PROPOSALS
iBIO & SPONSOR REVIEW MEETING PROPOSALS, EXTENDS INVITATIONS & SETS 1:1 MEETING SCHEDULES
ARE YOU A STARTUP OR RESEARCHER INTERESTED IN PARTICIAPTING?
Startup Companies and Researchers interested in participating in 1:1 meetings at a future iBIO CONNECT Program can fill out our pre-application. 
PLENARY KEYNOTE:
CONNECT Sponsor is provided an opportunity to provide a plenary keynote on the sponsor's R&D areas of interest, partnering strategy or similar topic.
ONE:ONE PARTNERING MEETINGS
Plenary session is followed by 1:1 partnering meetings with pre-selected companies and academic researchers. iBIO actively works with the sponsor to determine therapeutic research & development areas, technologies, and stage of development
NETWORKING RECEPTION
Following the 1:1 meetings, an optional public or private networking reception is provided for meeting attendees. Options to customize reception with additional private invitations or substitute with a private dinner is possible with an extra fee for costs.
Corporate Sponsorship
Sponsor Benefits

  – Participate as a speaker during the plenary session

  – Participate in 1:1 meetings with companies in matched therapeutic areas

  – Company featured on all marketing materials

  – Promotion on iBIO site and all social media

iBIO's Services

  – Manages 1:1 meeting selection and logistics

  – Sources venue in Chicago for the meetings

  – Manages registration for the plenary and reception

  – Manages catering for reception