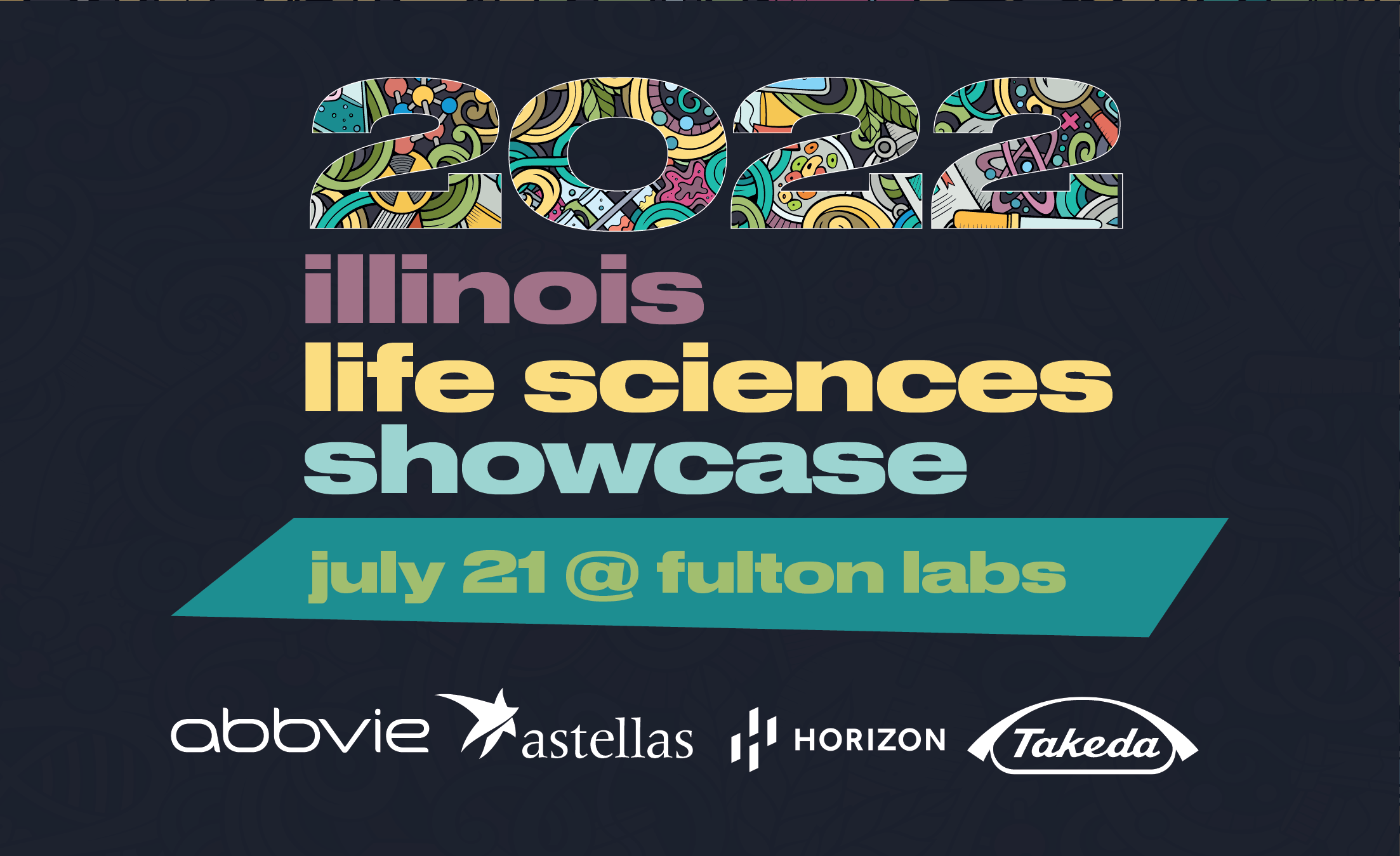 The Illinois Life Sciences Showcase promotes, engages, and connects the ecosystem to foster life science innovation in promising companies throughout the region from investors across the country. 
Highlighting Illinois most promising life science startups and industry strategic partners, the Illinois Life Sciences Showcase offers exclusive opportunities to network with other companies, investors and strategics and is the one-stop shop for innovation in the region.
ATTEND THE 2022 ILLINOIS LIFE SCIENCES SHOWCASE
The Life Sciences Showcase provides attendees with unique access to early-stage startups from proven innovators in the health industry.
THANK YOU FOR YOUR SUPPORT
Join these leading community members in supporting the Illinois Life Sciences Showcase.